Find motivated students and graduates for your company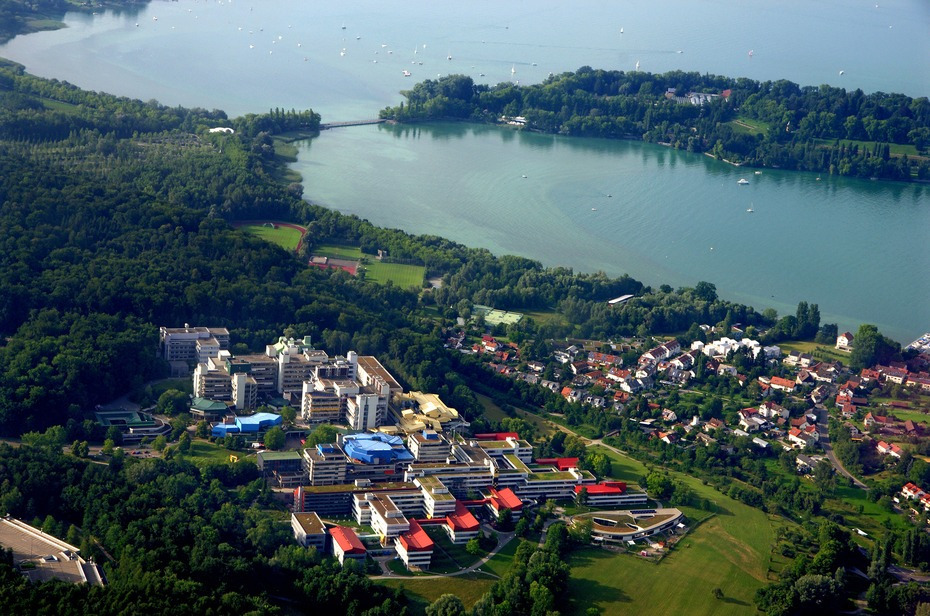 Mathematics and natural sciences. Humanities. Politics. Law. Economics. With more than 100 degree programmes the University of Konstanz offers a diverse range of courses in all disciplines. Internships and interdisciplinary qualifications are an integral part of the curriculum. Since 2007, the University of Konstanz has been allowed to call itself "excellent". An award that is also reflected in the education of our students.
We also invite students and graduates from the entire Lake Constance region to the career day kontaktpunkt. Find the young professionals that suit you.
kontaktpunkt Career Day: Wednesday, 19 June 2024, 10 a.m. – 4 p.m.
Registration Deadline: Wednesday, 22 May 2024
Early Bird (-10%): Wednesday, 27 March 2024
Super Early Bird (-20%): Wednesday, 28 February 2024
Technology
Each stand has a power connection (1 socket). Internet access is available via WLAN.
Digital profile
You can present your company with a profile on our digital platform in advance of the career day.
Publication of job advertisements
You can publish your vacancies on our digital platform in the run-up to the career day. On the day of the event, you will have the opportunity to place job offers on the job wall.
Recruiters Talk
You are welcome to participate in the panel discussion "Ask the Recruiters" at the Career Day and provide students with insights into your company's recruiting process. Please note your interest in participating in your registration since places are limited.
Catering for booth staff
Your booth staff will receive free drinks and snacks during career day. They will also receive a lunch voucher You can have your free lunch in the university refectory. Our student assistants will also be happy to bring drinks to your stand.
Assembling / disassembling your booth
You can set up your booth on Wednesday, June 19, 2024 between 8:00 a.m. and 10:00 a.m. Disassembling will take place directly after the career day (from 4 pm). Student assistants will be available to help you with setting up and disassembling your booth.

Free parking
Parking in the university parking lots is free for you for the duration of the career day, including assembly and disassembly of your booth. Please pull a ticket from the machine when entering the parking lot. We will refund the daily rate upon presentation of the ticket at the Career Service booth.